Atlas Organics, a leader in the organics recycling industry, announced it has completed the acquisitions of three major composting sites in Florida. Bay Mulch in both San Antonio, Fl, and Plant City, Fl, along with Charlotte Organix in Placida, Fl. All three locations are key for Atlas Organics' growth as the company continues to expand its ability to service the agricultural needs of Florida. Bay Mulch has been serving customers in the Tampa-St. Petersburg-Clearwater metropolitan area for more than two decades and with this recent acquisition, Atlas Organics plans to continue the high level of service and products while adding a new level of science, technology, and data collection. This recent acquisition will expand its services to include land clearing and add yet another dimension to the ever-expanding hauling services and product offerings Atlas Organics is already well-known for in the composting industry.
"We've had our eyes on Bay Mulch for some time and bringing them into the Atlas Organics family only made sense given the needs of the agriculture, land development, and landscaping industries in Florida," said Joseph McMillin, CEO. "We're proud to bring our new technology and systems to the Tampa area and we're looking forward to building long-lasting partnerships with businesses and organizations who share the same mission we do."
"This is a great time to be in the organics recycling business and I think Atlas Organics is a perfect fit for our teams here in both San Antonio and Plant City, "says site manager, Kevin Kirkland whose father, Tom Kirkland, was the previous owner of Bay Mulch. Kevin will stay with Atlas Organics as the site manager for both Tampa area locations.
Atlas Organics has also acquired Charlotte Organix, located in Placida, FL. A strategic location just to the south of Tampa and is one of the only locations to provide vital resources for agriculture and land development in the area. "I'm excited to see this happen and to be a part of Team Atlas! It's a great opportunity for the Port Charlotte area and all central Florida. Working with Atlas Organics is truly a game changer in bringing quality compost and soil products to the markets here," says Dave Tressmer, previous owner of Charlotte Organix. Tressmer, will stay employed with Atlas Organics as the current site manager.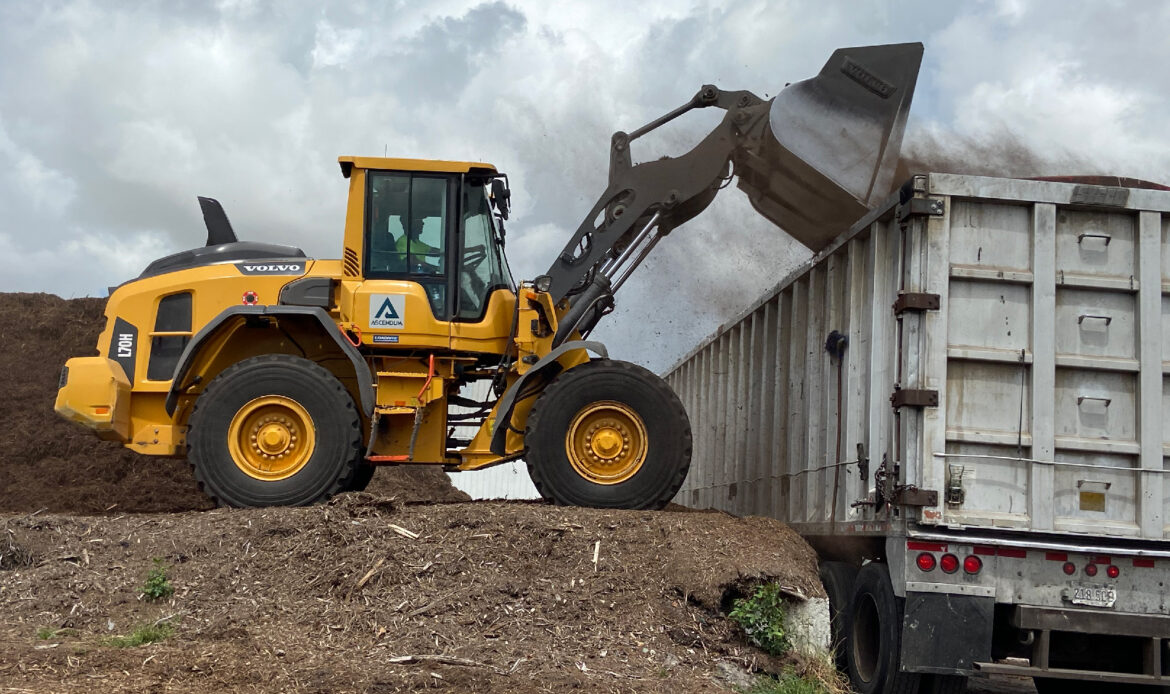 Combined with the facility Atlas Organics manages in partnership with Vero Beach, Fl, the recent acquisitions give Atlas Organics an unprecedented amount of momentum for the start of 2022 in the Sunshine state. Atlas Organics can now cover the needs of all central Florida with high quality STA certified and OMRI listed compost and the capability of processing more than 200,000 tons of material per year
Atlas Organics can be found in Florida at 11228 Bellamy Brothers Blvd, San Antonio, FL 33567, 1603 South Forbes Rd, Plant City, FL 33566, 5301 Linwood Rd, Placida, FL 33946, and at 925 74th Ave SW, Vero Beach, FL 32968.
Headquartered in Spartanburg, SC, Atlas Organics is a leading commercial composting company seeking to increase municipal waste-solution partnerships across the US. Atlas' compost facilities process biosolids, yard trimmings and food residuals, turning these organic materials into valuable soil amendments that promote sustainable regional agriculture and landscaping. For more information, please visit www.atlasorganics.net