Atlas Organics is excited to be a part of celebrating
Earth Day 2022 around the country!
Atlas Organics will be celebrating Earth Day across SIX different locations this year throughout five different states!
Through these events, Atlas Organics will be sharing the role that compost plays in the global movement to protect our planet and divert waste from landfills. Composting reduces the negative environmental impacts waste can cause while limiting several types of pollution, improving soil conditions, and saving water! Atlas Organics was instrumental in diverting over 2000 tons of organic waste in 2021 alone!

For Earth Day, Atlas will be donating over 70 cubic yards at various events, as well as, giving out samples. Attendees can experience the power of compost for themselves! Atlas Organics will also be providing information on how to use compost, ways local governments can become more environmentally friendly, and other material at both in-person events and as part of our online Earth Day education!
Atlas' in-person Earth Day events will be located in Spartanburg SC, Memphis TN, Tampa FL, San Antonio TX, and Asheville NC!
Kick Start Your Earth Day with These FREE Downloads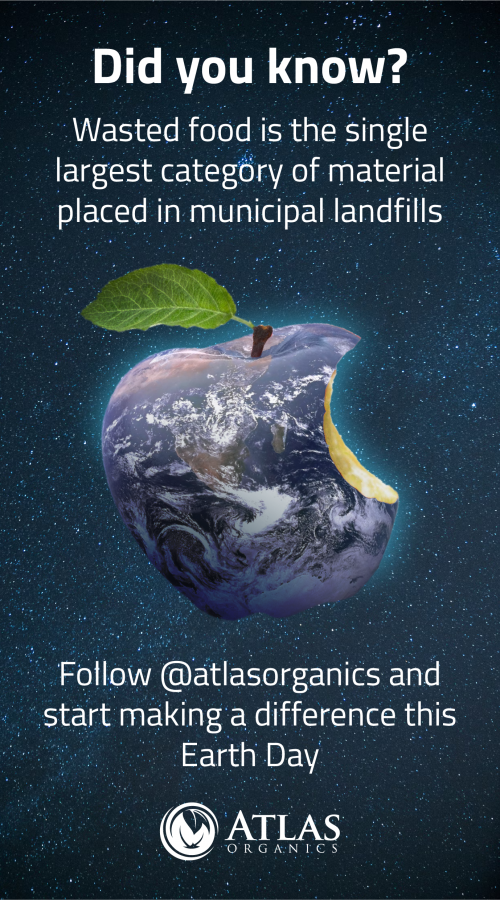 Follow Atlas Organics on Social