Atlas Organics is excited to announce our first location in the Golden State. Operations in Gonzales, CA kicked off July 1st. This public-private partnership with Salinas Valley Solid Waste Authority aka Salinas Valley Recycles is a monumental step forward for the sustainability movement across California and the growth of Atlas as a whole! We are now operating the 12.5-acre site which is permitted to process up to 75,000 tons of organic materials annually.
This acquisition positions Atlas as a leader in the California market with a site in the "Salad Bowl" of the world. Salinas Valley region produces over 70% of the country's lettuces and leafy greens. We look forward to building strategic and enduring relationships with local farmers while establishing their name in the agriculture arena.
With the existing composting infrastructure in place, Atlas Organics looks to refine the method used to produce a higher quality end product than its predecessor. Finished Atlas Compost will be offered to retail locations, as well as wholesalers, horticulturists, agricultural clients, and residents.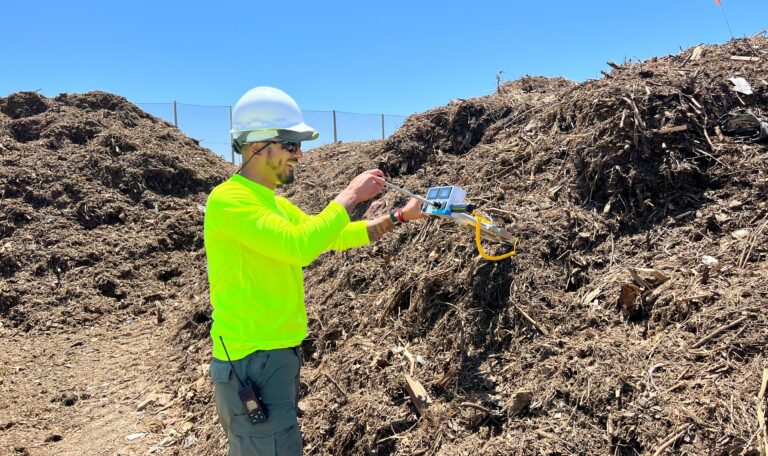 "Our goal is to create the greatest organics recycling company in terms of both quantity and quality of service. Salinas is Atlas's first operation in the California market. For Atlas, this represents a major step towards being a national company with infrastructure across the United States and creates more opportunity for us to create maximum impact in the organic recycling space" shared Gary Nihart, Atlas Organics COO.
Atlas won the bid for this partnership after a very intensive process with Salinas Valley Recycles starting back in September 2021. This operation will be a part of Salinas Valley's effort to comply with SB 1383, a regulation that went into force this year and sets statewide targets to reduce the amount of organic waste disposed of in landfills. Slated by state government, the entity CalRecycle will monitor sustainability requirements to work towards a goal of recovering 75% of organic waste from landfill disposal by 2025.
"We love the idea of sharing our scientific approach to organics recycling with the market in California and we are looking forward to getting started," says Joseph McMillin, Atlas Organics CEO. 
Heavy on data and impact reporting, Atlas Organics is leading the way in organics recycling. First in the composting industry to develop a patent-pending artificially intelligent sort line (NOCRAP) to reduce contamination. First in the composting industry to develop an EASP Modular unit with customized controls to run a solar-powered facility off-grid. The first company in the composting industry to utilize the latest technology, data, and science to create a unique, sustainable solution for cities and municipalities while providing consumers with the highest quality, STA Certified compost.
"We look forward to the Atlas partnership in support of our community and their high-tech approach at producing quality organic products for our local Ag businesses and residents," said Patrick Mathews, Salinas Valley Recycles GM/CAO.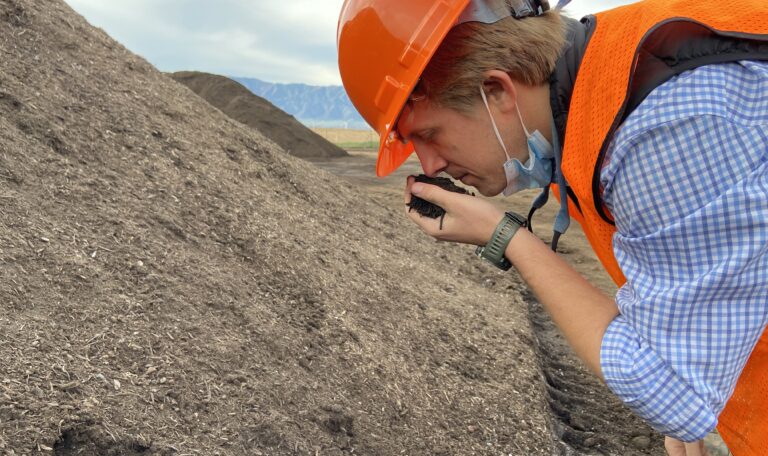 This will be the third site that Atlas Organics operates on the West Coast since acquiring the Oregon-based composting company, Dirt Hugger, in June 2022. Atlas has been rapidly expanding our composting operations from east to west with 14 facilities now operating in 8 different states.
Here at Atlas, we are looking forward to working with more cities in California as they look to create plans and infrastructure around SB 1383. We've created a suite of materials to support city managers in this process. Please reach out to Jim Davis, VP of Strategic Developments, for any info at jim.davis@atlasorganics.net!