In June of this year, Atlas Organics made their entrance into the Pacific Northwest with the acquisition of Dirt Hugger. Since then, they have been doing the diligent work that comes with significant transitions like this. Little outward media has been done during this time however, they recently had the privilege of introducing themselves to industry experts across Washington and Oregon at the Association of Oregon Recyclers' Sustainable Oregon Conference in October. Atlas might be a new name in this region of the country, but they have been making strides in states from the East to the West since 2015 and their nationwide growth is just getting started.
Atlas was founded with the mission to become the greatest organics recycling service in the world through providing access to composting for more homes, companies, and municipalities than ever before! Over the last 7 years, they've grown to reach more customers in a variety of industries than any other composting company in the country! Breaking into the markets in Oregon and Washington was a massive step for the company and an opportunity to join with a business that aligned in both mission and values, Dirt Hugger.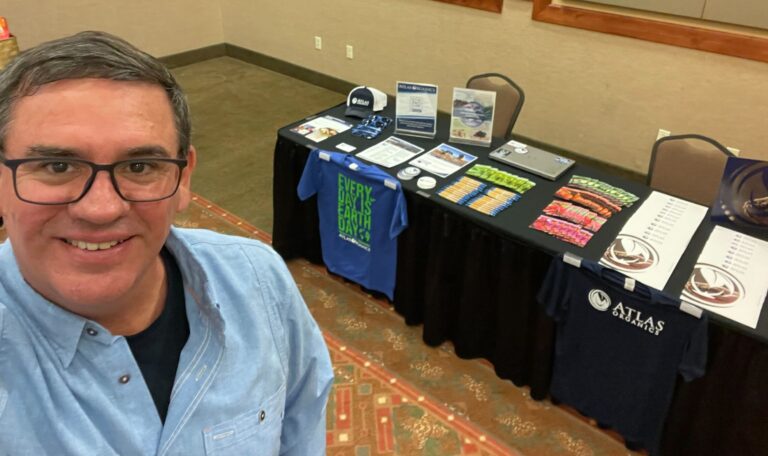 At the Sustainable Oregon Conference, Atlas Organics was able to connect with industry leaders in both Oregon and Washington. These leaders were able to learn about why Atlas is not only a great partner, but also a resource for sustainable organics waste solutions in cities across the region thanks to their team of experts and groundbreaking technology!
Atlas' hope in attending this conference was also to connect about current and future legislation coming down the pipeline across the West Coast. The 2016 organic waste law in California, known as SB 1383, and Washington, known as HB 1799, have begun to lead the way for waste diversion efforts at the local government level and beyond. The Atlas team is at the forefront of these new laws and regulations, from meeting with leaders in the Senate just last month to building out an engineering department including a new Environmental Compliance Engineer to be a resource for private and public partnerships across all markets.
This is just the beginning for Atlas in the region! They are forging ahead with new growth and always looking for new opportunities while continuing to serve customers with the best product, commercial hauling service, and sustainability opportunities in the industry.