Compost Collection in Clemson, SC
In the home of the Clemson Tigers, we are proud to provide doorstep service and cafe or office collection. Clemson University holds a special meaning for us since the University compost facility is where one of Atlas Organics' founders learned how a commercial composting operation works. We still partner closely with the Clemson University Recycling Department. Now with Compost House service, recycling compostables at home can be simple for City of Clemson residents.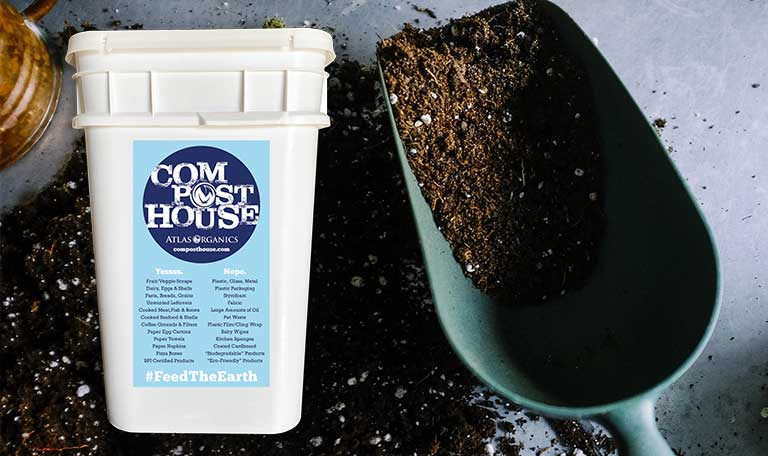 Select the best option for you!
Recycle your table scraps and we'll convert them into nitrogen-rich compost! Atlas Organics provides curbside pickup of your compost, and when you're ready we'll drop off healthy compost soil at your home. Choose your number of service bins, and which service schedule you prefer, and we'll do the rest. All service subscriptions are monthly. 
$30 – 2, 5 Gallon Buckets
Weekly Collection Subscription
$35 – 3, 5 Gallon Buckets
Weekly Collection Subscription
$40 – 4, 5 Gallon Buckets
Weekly Collection Subscription
Bi-Weekly Compost Pick-ups
$20 – 2, 5 Gallon Buckets
Bi-Weekly Collection Subscription
$25 – 3, 5 Gallon Buckets
Weekly Collection Subscription 
$15 – Drop Off
Convenient Drop Off Subscription