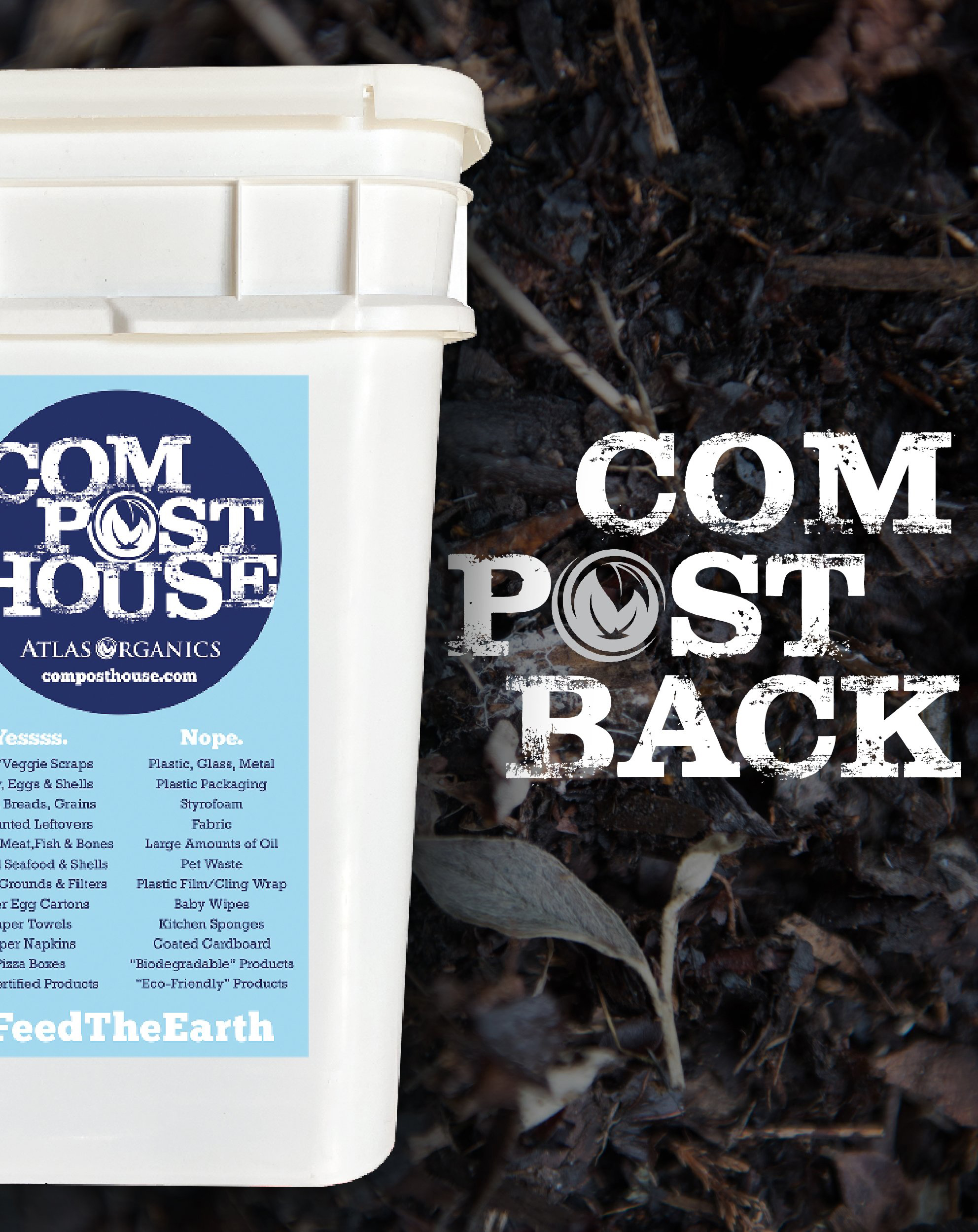 Get what you give. Each month, you earn 2 Compost Credits as long as you are a member of Compost House. 1 Credit is redeemable for 1 five-gallon bag of finished compost. Please keep in mind that requests can only be delivered 2 at a time.
We've taken a sustainable shift for compost deliveries with upcycled bags from local breweries instead of buckets! You'll notice your 10 gallon compost requests delivered in bags on your next request. Set those empty bags out with your buckets and we'll continue to reuse them for more deliveries members!
You are eligible to pick up compost back from one of our facilities in your area if you have 20 or more credits stored.  
Yes, you can request compost for up to one month (4 deliveries weekly and 2 deliveries bi-weekly). You can also request monthly deliveries via email (info@composthouse.com). The compost will continue to come until you are out of credits.
Please email info@composthouse.com to let us know the delivery was missed. We will reschedule the delivery for your next pick-up/drop-off day. 
In order for us to deliver your compost back on our designated service days, we will need 2 days notice before your pickup day to organize delivery.
Although we can't guarantee a specific time, we recommend coming later in the day on the scheduled service day or the following morning. 
Greenville, SC

Swamp Rabbit Cafe – Monday

Spartanburg, SC

Farmer's Market, Community Garden – Friday

Easley, SC

Farmacy – Every other Wednesday

Memphis, TN

Cooper-Young, Nelson Ave, Urban Earth – Wednesday
Collierville – Monday

Chattanooga, TN

Burlaep – Tuesday
Taqueria Azteca, Grace Episcopal – Thursday