Healthy soil is the catalyst for a healthy life. After years of neglect, chemical fertilizers, drought, and contamination, much of our local soil is void of important nutrients. This Spring we are ready to change the narrative and revitalize our local soil! With garden projects and outdoor plans on all of our minds, now is the time to learn about just how simple it can be to regenerate your soil. Atlas Organics is proud to present the Spring Starts with Soil campaign to educate on soil health and the role compost can play. Check out the educational pieces below, save our social graphics to share with friends, and purchase your very own Atlas Compost for all of your outdoor needs.
Ready to grab some Atlas Compost of your own? No matter the size of your project, we are excited to help you get started in regenerating your soil. Fill out the form below and our local team will be in contact shortly.
Click on the links below and enter your email to access these educational downloads.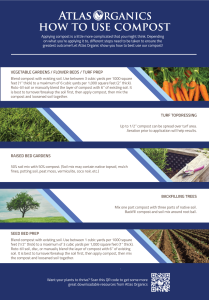 Depending on how you're applying compost, different steps need to be taken to ensure the greatest outcome!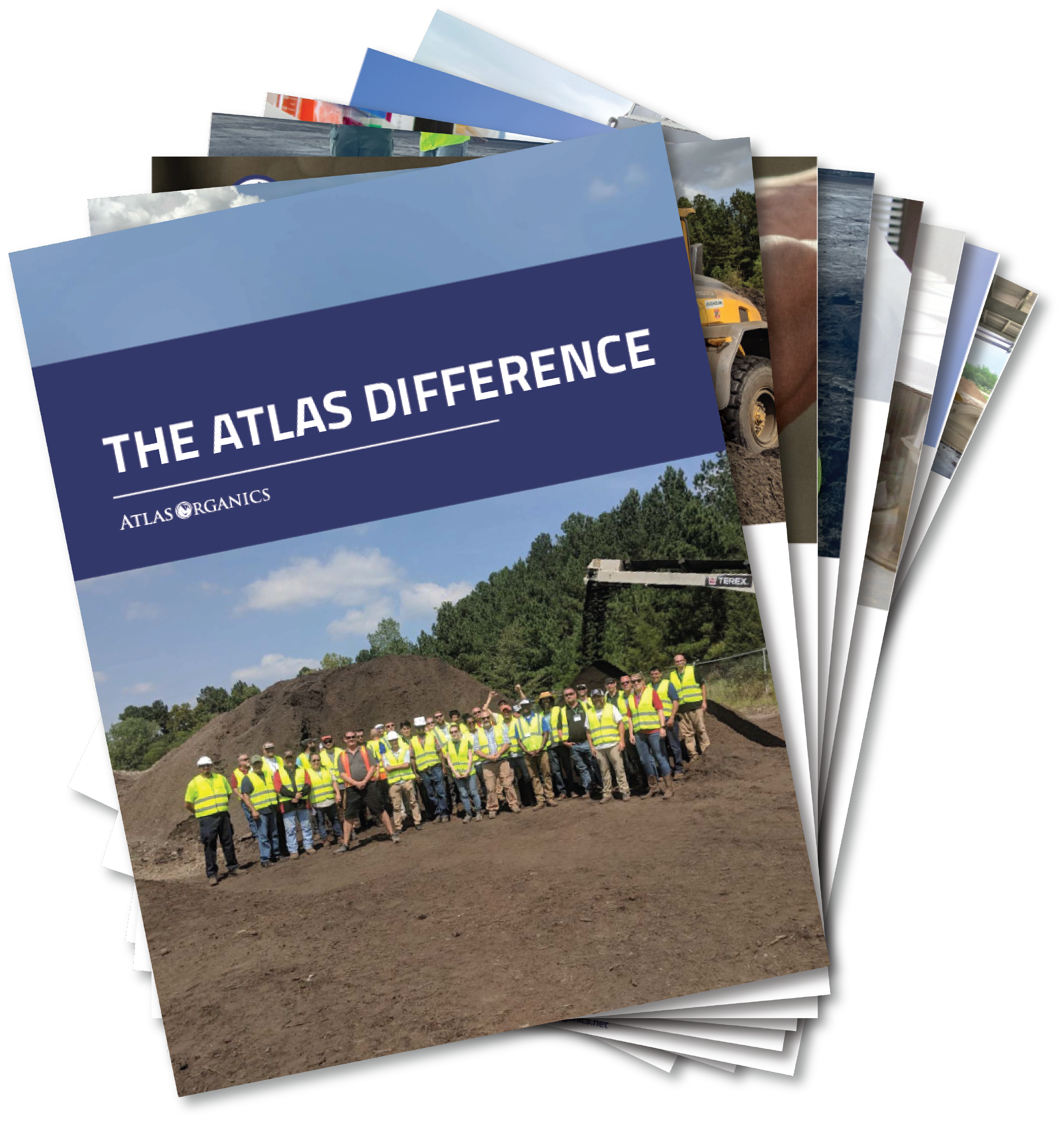 Understanding the difference between backyard compost and Atlas Compost can help you further see why quality, testing, and control matter.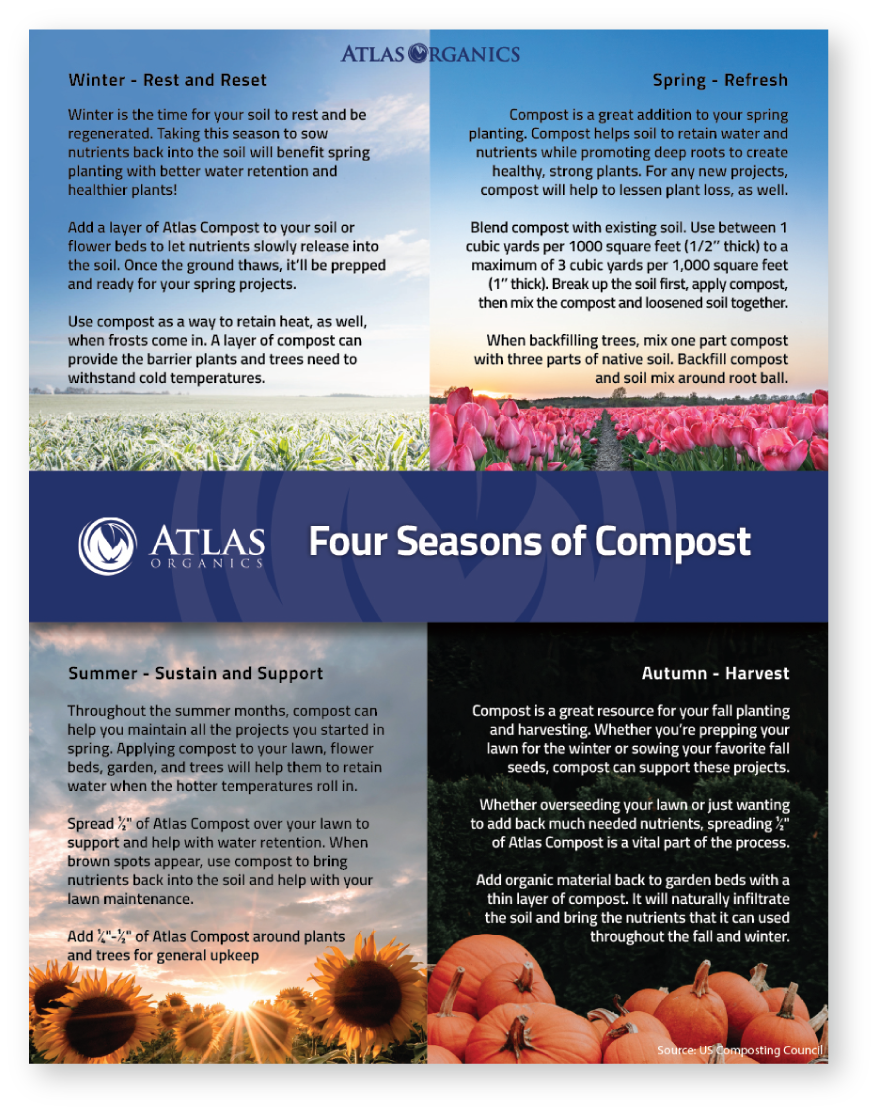 Compost may be commonly thought of as only used in Spring and Autumn but there are several strategic ways in which compost can be used all year long!
Join us and share about the importance of soil health with your friends! Save the images below to use on your social media stories. Don't forget to tag @atlasorganics so we can repost!