Welcome to the Compost House Drop Off Site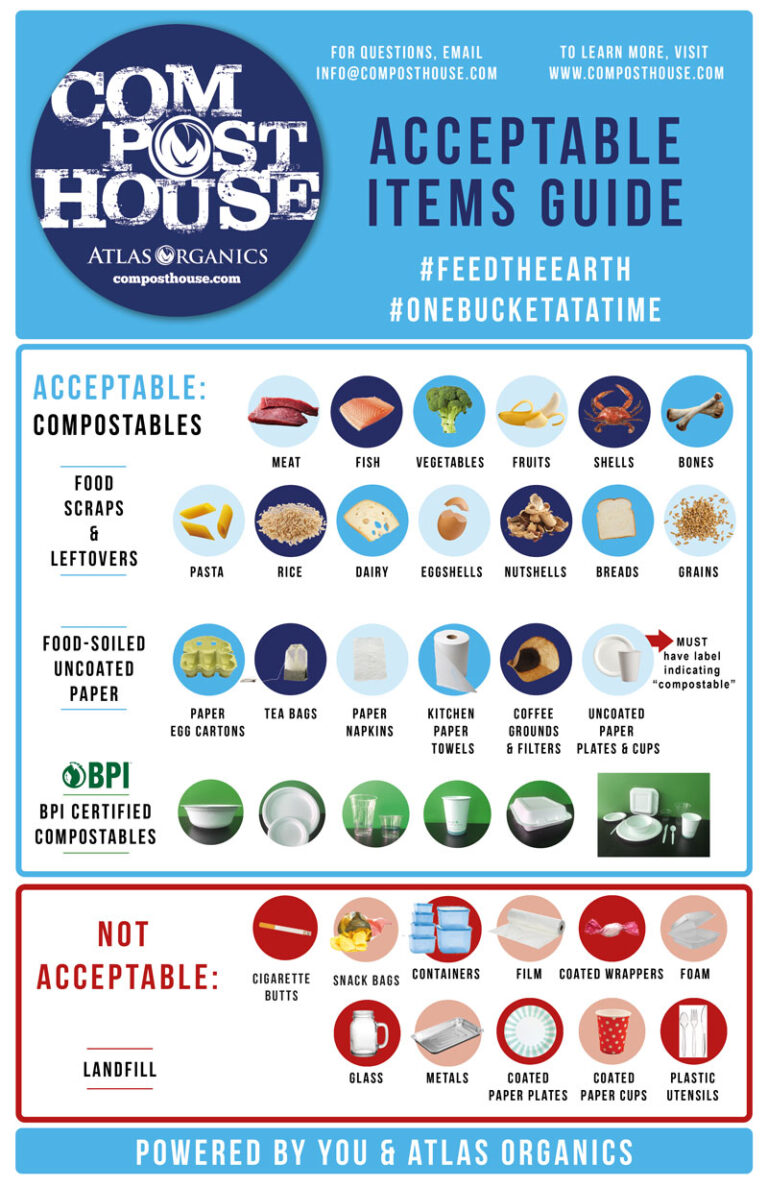 Empty the contents of your bucket into the large compost bin – compostable liner and all!  Use the rolling drop-off bins at your convenience. Communal cleaning supplies and bucket liners are available onsite so that you can wipe and reline your bucket before leaving. *Please be considerate and take one liner at a time.
Our rule of thumb is everything that once came from the earth can be returned by composting through Compost House. This includes all food, cooked meat (bones, skin, etc.), cardboard paper goods, and certified compostable products.
To be collected, items must fit inside of your bucket. Download our easy to read Acceptable Items Guide.
Each Compost House member earns 10-gallons of finished compost per month. Compost is delivered to the drop-off location for you on the next available Tuesday after you request it.  You may also opt to have compost back on a recurring monthly schedule such as the first Tuesday of every month. We limit deliveries to 2 credits (one month's credit) at a time to allow every Compost House member access to compost back each week.