Meet the 2023 Waste360 40 Under 40 Winners!
We are excited to announce the winners of the 2023 Waste360 40 Under 40 awards. This program recognizes inspiring and innovative professionals under the age of 40 whose work in waste, recycling and organics who have made a significant contribution to the industry. The winners are involved in every part of the waste and recycling industry, including haulers, municipalities, composters, recycling professionals, policymakers and product suppliers.
"Pumpkin Smash" serves as environmentally friendly way to recycle pumpkins
Discarded pumpkins can cause a plethora of greenhouse gases, harmful to the environment so the local composting company is looking to avoid all the trash.
Atlas Organics will host the first annual Pumpkin Smash on Nov 5 in Unity Park in Greenville and Hub City Farmers Market in Spartanburg.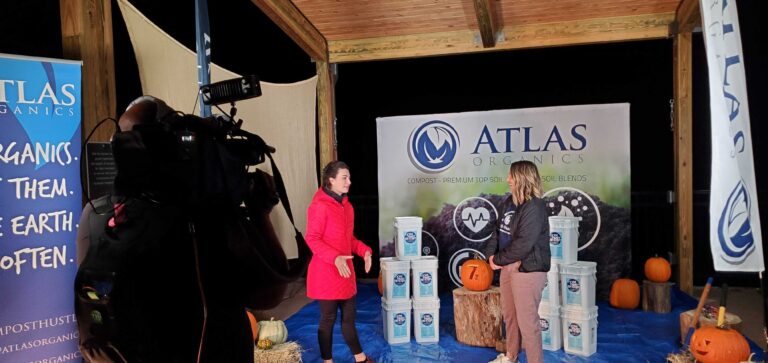 101 Top Organic Food Startups in United States
This article showcases our top picks for the best United States based Organic Food companies. These startups and companies are taking a variety of approaches to innovating the Organic Food industry, but are all exceptional companies well worth a follow.
Food Recycling Program Finds Success in Walltown
The program represents a collaboration between the city, a local company, and Duke researchers. The city collects the food waste and delivers it to Atlas Organics, a company that converts the scraps to compost. This final product is sold to gardeners and landscapers and also distributed for free at occasional public giveaway events, such as a June 11 compost giveaway at the Briggs Avenue Community Garden. The city will work with Atlas Organics to host another event in the fall.
Atlas Organics announced on July 1 that it acquired Dirt Hugger, a compost manufacturer based in Dallesport, Washington, with a retail site in Dalles, Oregon. Atlas itself was acquired in early 2022 by Generate Capital, PBC, and is a Generate Upcycle company. 
Atlas Organics Acquires Dirt Hugger, Expanding National Composting Network to the Pacific Northwest
Waste Advantage Magazine​
Atlas Organics announced its acquisition of Dirt Hugger, a leader in commercial composting with operating locations in Washington State and Oregon. Dirt Hugger's state-of-the-art organics recycling and soil production facilities process over 50,000 tons of material a year, converting it into high-quality organic soils.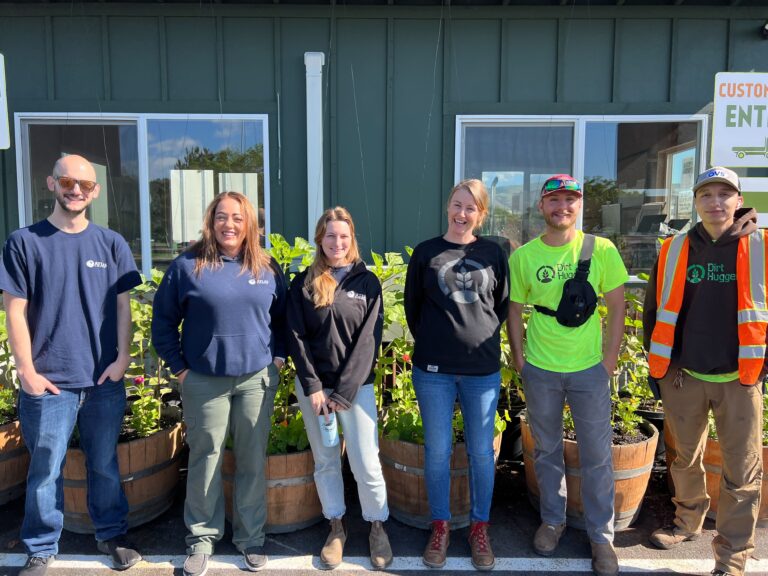 Tracking the waste and recycling industry's M&A boom
Acquisition spending and consolidation levels are rampant. Follow along with Waste Dive's running list of U.S. deals.
The Impact of Compost Donations on Local Communities
n just sixty days the organization Atlas Organics has helped give over 100 yards of compost to local projects.
The organization uses compost donations as a catalyst for conversation and education regarding the waste loops of households. Ranging from large-scale tree planting initiatives to school gardens, these donations have gone to a variety of projects and informed many people. 
Atlas Organics Expands to Lexington, SC
Atlas Organics, a leading composting company based in Spartanburg SC, has been awarded a contract with the County of Lexington in South Carolina for the purpose of managing the daily operations of the County's wood grinding and compost facility. This relationship will grow the presence of Atlas Organics in the state of South Carolina and the greater Southeast.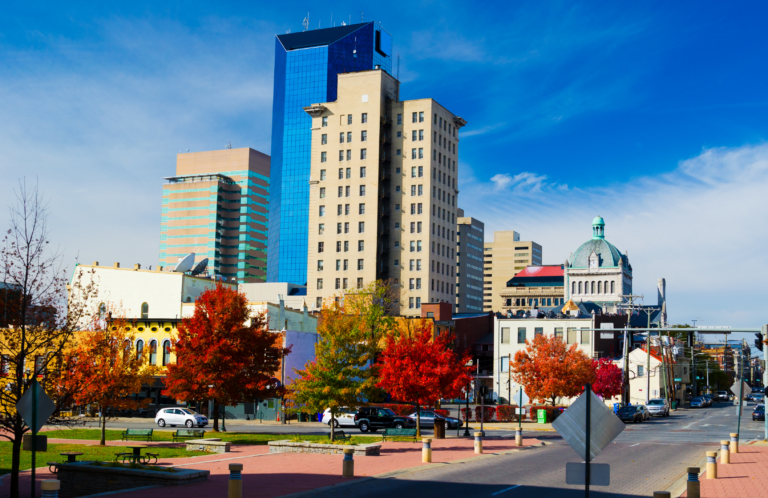 Atlas Organics Acquires Popular Florida Business
Atlas Organics has acquired its fifth location in Florida since it began a multi-year effort to expand its compost facilities throughout the state in 2021. Atlashas acquired the compost facility in Sarasota, currently operated by 1 Stop Landscape Supply. 1 Stop Landscape Supply has been serving customers in the Sarasota area for the last 20 years and has built a reputation for being a one stop shop for all landscaping needs. Atlas Organics looks forward tocontinuing with these efforts and the high-quality customer service 1 Stop clients have come to know. Atlaswill also continue the positive relationship with both Manatee and Sarasota County through providing yearlytonnage information to each county for their respective recycling initiatives.
Generate Capital Launches Integrated Circular Economy Platform, Generate Upcycle, and Announces Acquisition of StormFisher Environmental Services Ltd.
Generate first entered the organic waste markets in 2016 and has since built a fleet of anaerobic digesters in New York, Michigan and Canada that divert food waste from landfills and prevent methane from escaping into the atmosphere, while producing clean electricity, renewable natural gas and organic nutrients. Generate Upcycle also owns and operates a national fleet of composting infrastructure through its recent Atlas Organics acquisition.
Creative Collaborations Drive Food Waste Reduction in Colorado Schools
The County partnered with Atlas Organics to develop an educational video and posters to support Atlas' successful "It's Not Compostable" (INC) Captain Method for lunchroom composting. The County coordinated with schools to develop a process that worked for them since some students eat in the classroom, some in the cafeteria, and some, a bit of both. They work with the cafeteria managers to track the number of trash bags generated per day and each school has the flexibility to choose their level of involvement (e.g., one school has only three grades composting). Henderson County Child Nutrition is also working on phasing out plastic and single-use items in the cafeteria by switching to compostable trays and using metal forks when possible.
How the Waste and Recycling Industry Celebrated Earth Day 2022
Atlas Organics, a leading composting company based in Spartanburg SC, is excited to be celebrating this Earth Day across five different states this year! Through these events, Atlas Organics shared the role that compost plays in the global movement to protect our planet and divert waste from landfills. Composting reduces the negative environmental impacts waste can cause while limiting several types of pollution, improving soil conditions, and saving water!
Episode 11: A Successful Exit: AtlasOrganics
In this interview, Joseph McMillin tells the Story of founding, growing and selling Atlas Organics.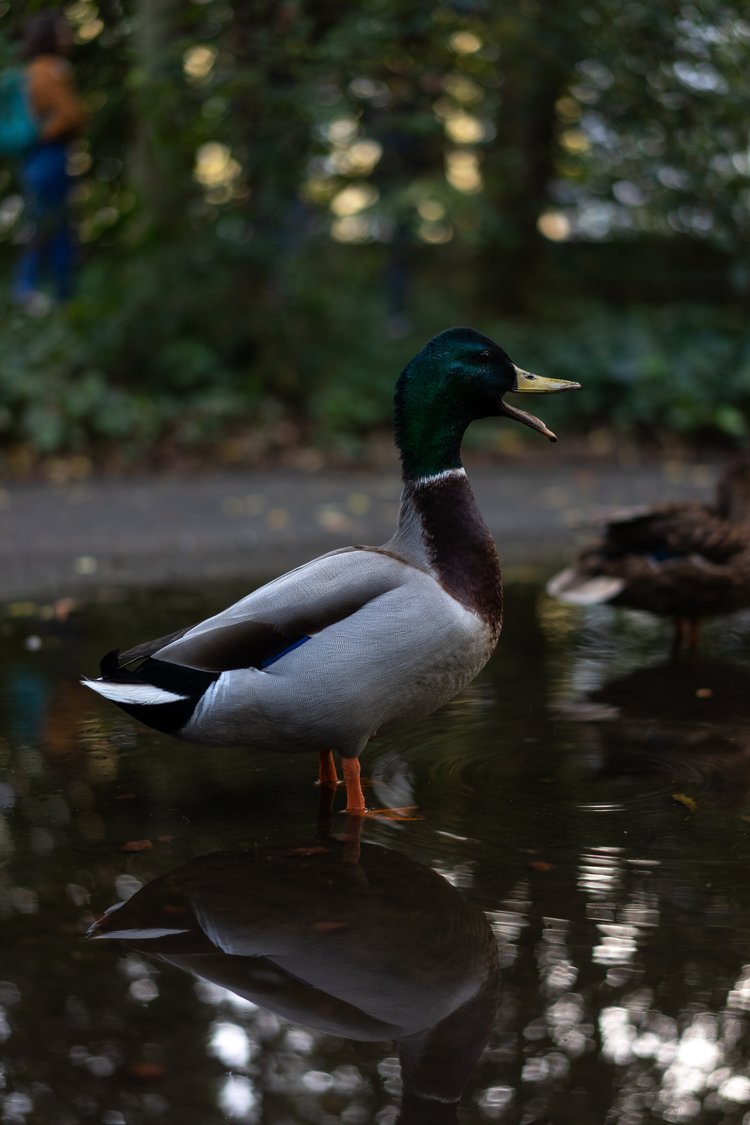 The Dirt on Curbside Composting in Texas
Not long ago, a friend thought I was losing it when I confessed to stockpiling mint-green compostable bags of food scraps in my freezer. I hadn't yet made a plan for how to dispose of the frozen bundles, but I no longer wanted to toss compostable material into a dumpster labeled "landfill." In my Central Austin neighborhood, homeowners roll out green compost bins every Friday for curbside pickup, but the service isn't available to apartment-dwellers like me. When I asked my landlord if we could get a compost bin, he laughed. So, like any good eco-conscious Portlandia type, I started looking into my options…
How a robot is solving San Antonio's organics challenges
For perhaps the first time, an AI-equipped robot is removing contaminants from the organics stream headed to composting.
Composting company Atlas Organics installed the robot about a year ago when it built a composting facility in San Antonio. Leslie Rodgers, director of sales and marketing at Atlas, talked about the project during a session at the Sustainable Packaging Coalition (SPC) Impact 22 conference in San Francisco earlier this month.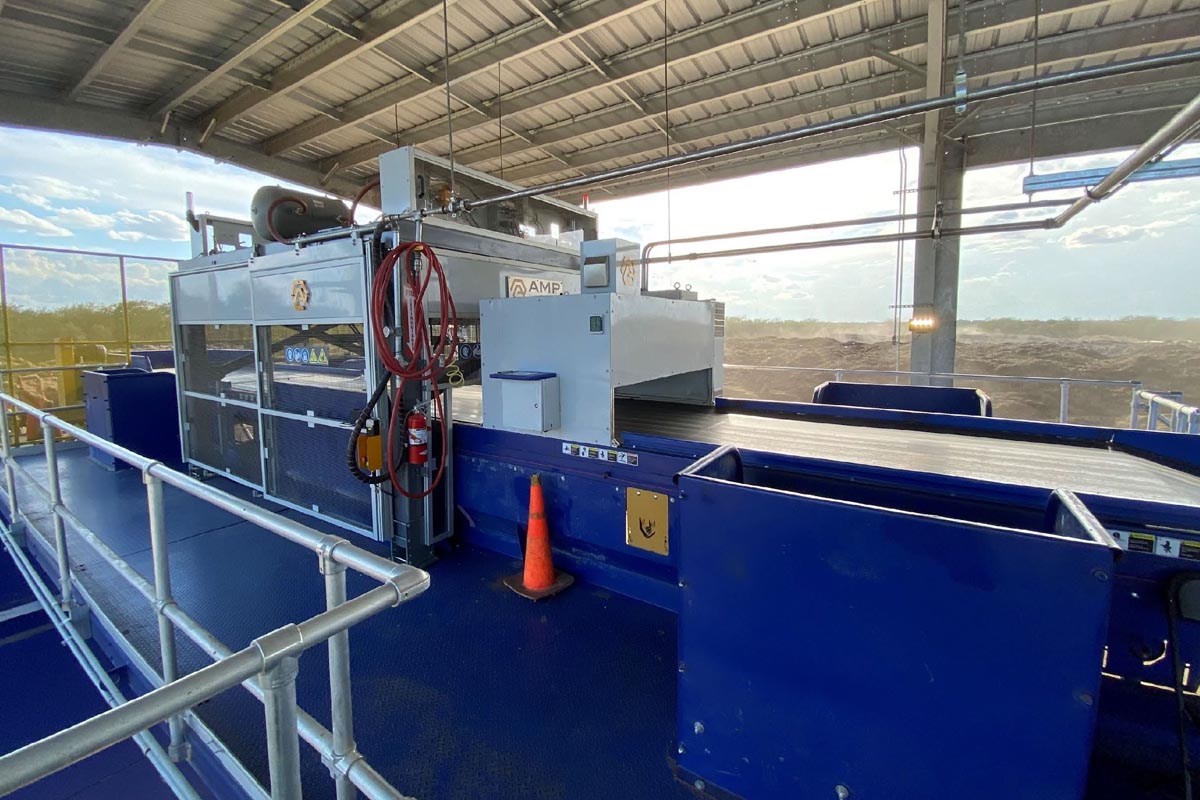 The Weekly Dish: Earth Day 22'
40% of food grown or produced in Memphis is wasted. That's a staggering percentage.
There is good news though. We can reverse this trend! Earth Day on April 22 is the perfect time to commit to making a change.
You might be surprised at how easy it is to reduce your environmental food print.
#901SaveTheFood is an online initiative from Clean Memphis teaching Memphians how to reduce their food waste, and make a positive impact on the environment.
Here are 5 small changes you can make to have a huge impact.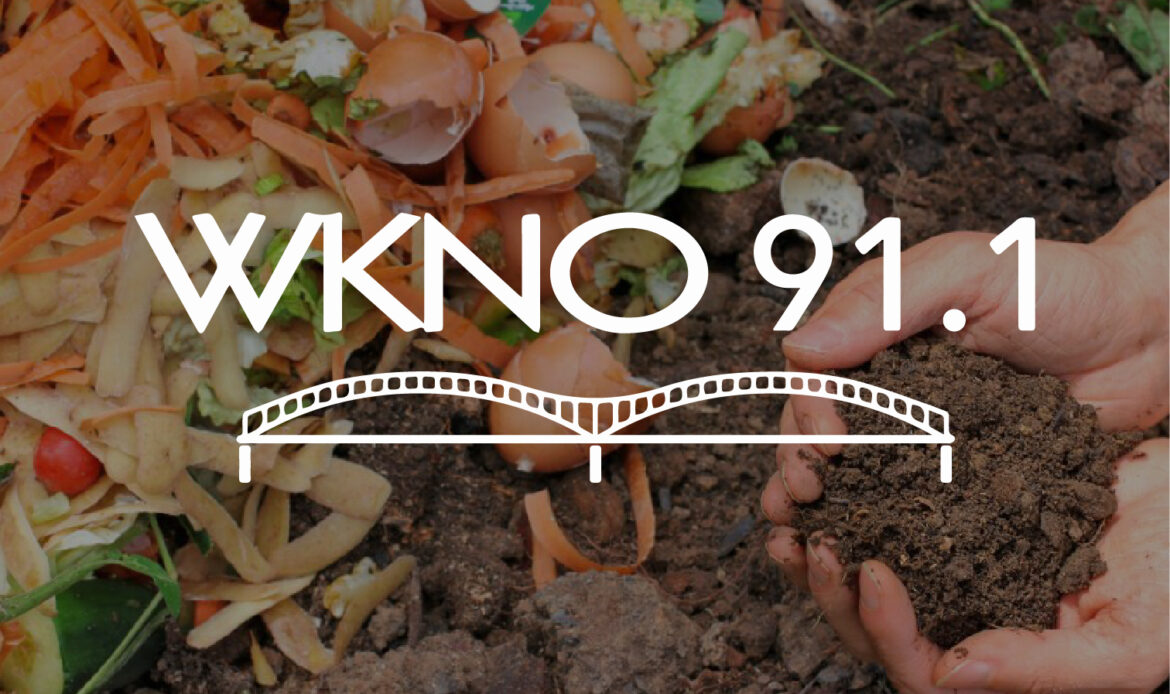 Discover how Earth Day evolved from an awareness campaign aimed at college students to a worldwide movement.
40% of food grown or produced in Memphis is wasted. That's a staggering percentage.
There is good news, though. We can reverse this trend. Earth Day on April 22 is the perfect time to commit to making a change.

You might be surprised at how easy it is to reduce your environmental "food print." Even small changes to your everyday routine can make a huge impact.

#901SaveTheFood is an online initiative from Clean Memphis that teaches Memphians how to reduce their food waste and make a positive impact on the environment.
Atlas Organics distinguishes itself as a leading composting provider through the development of a first-of-its-kind presort line for organics.
Since its founding in 2015, Spartanburg, South Carolina-based Atlas Organics (Atlas) has worked to revolutionize the composting industry through the development of a comprehensive organics recycling platform.
As a provider of collection, processing and consulting services for more than 1,600 homes and more than 100 organizations across nine cities, the company has seen significant growth since opening its first composting facility just six years ago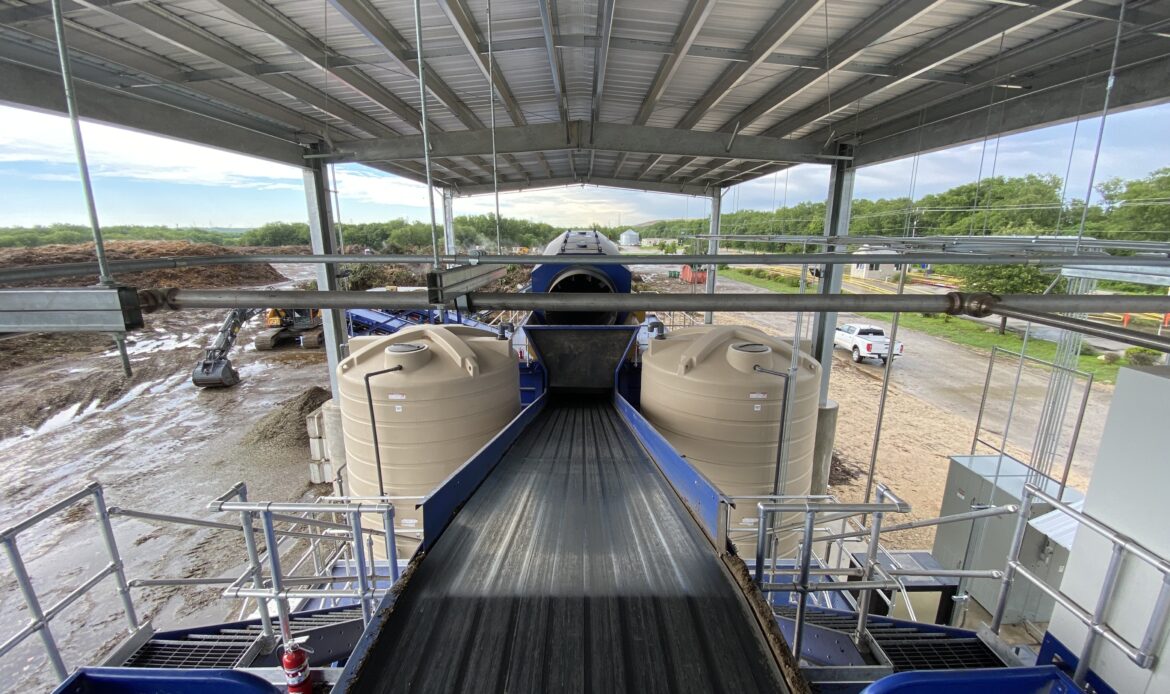 Atlas Organics Announces Expansion of Operations in San Antonio, Texas to Provide Composting
Atlas Organics (Atlas), a leading commercial composting company seeking to increase municipal waste-solution partnerships across the U.S., today announced the company's expansion of operations in San Antonio, Texas, to provide food waste and yard waste processing and composting management. Atlas estimates that 15 jobs will be created at the new facility with hiring focused within the region of San Antonio. The first phase of site construction has begun, and operations will begin in January.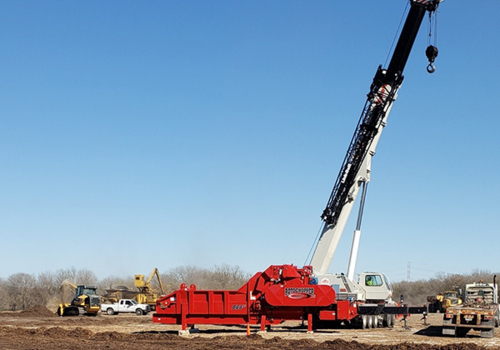 Atlas Organics Looks to Provide Accessible Composting
In 2014, Joseph McMillin and Gary Nihart — both from the Upstate and educated at Wofford College and Clemson University, respectively — met. McMillin had overseen a waste collection service in college while Nihart had previously been involved in composting. Their combination of skills formed the basis of what was to become Spartanburg's Atlas Organics in 2015.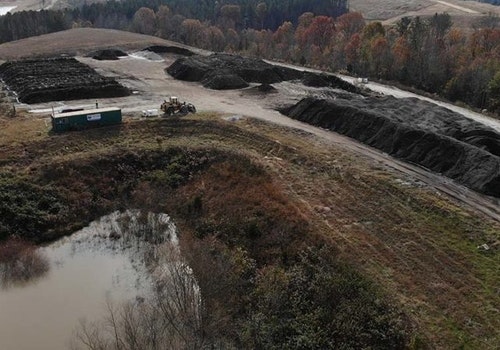 Composting and Anaerobic Digestion Infrastructure Investment Insights
On Dec. 10, Atlas Organics, Inc., an organics hauler and composter, announced it received $21.4 million in project development capital from Spring Lane Capital (SLC). Spring Lane Capital focuses its project financing investments on smaller-scale distributed solutions in the energy, food, water and waste sectors. "We identified a gap in the financing market where early stage companies have received investment capital for their start-up, and hit the point where they need to raise project capital for assets like equipment," notes Nikhil Garg, General Partner at SLC.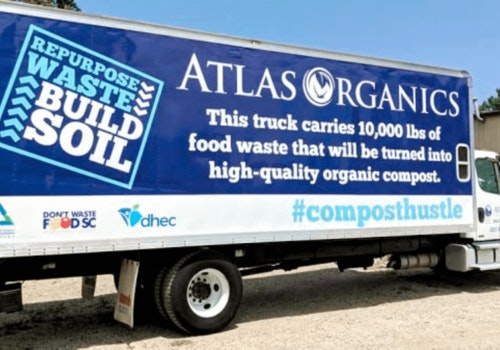 Deploying Capital To Help Organics Recyclers Scale
BioCycle first learned about Boston-based Spring Lane Capital when it committed $21.4 million in capital to Atlas Organics, Inc., a composting facility developer, for equity in future solid waste diversion projects and corporate support. Spring Lane Capital (SLC) is a private equity firm focused on "catalytic project capital investments for smaller scale distributed solutions in the energy, water, food and waste industries."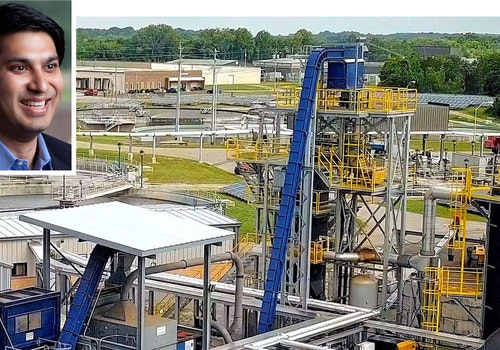 Financing Composting Infrastructure
On December 10, 2019, Atlas Organics, Inc., an organics hauler and composter based in Spartanburg, South Carolina, announced it received $21.4 million in project development capital from Spring Lane Capital (SLC). "This investment gives us dedicated infrastructure capital to design, build, and operate composting facilities for public and private partners to provide much needed organics recycling infrastructure," explains Joseph McMillin, Chief Executive Officer of Atlas.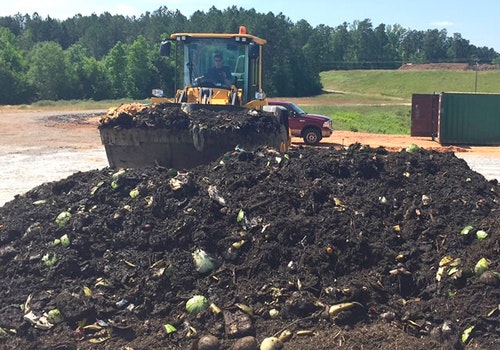 Atlas Organics takes yard scraps, food scraps and turns it into compost
The neighbors didn't know what to make of the container that had started showing up on the Cooksey's doorstep. One day, the curiosity became too much.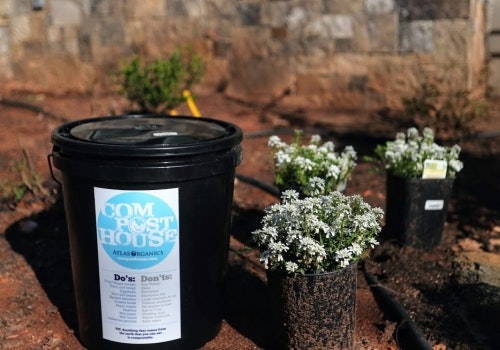 Fox News Video - Composting company helping reduce food waste at Upstate landfill
Fox News Video – Composting. It's all about turning usable waste into nutrient rich soil. Compost House and Atlas Organics have made their home in Greenville County's Twin Chimney's landfill.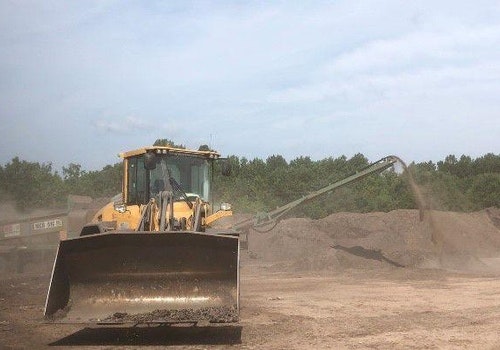 How long does it take for a head of lettuce to decompose in a landfill? Really, give a guess out loud before scrolling down.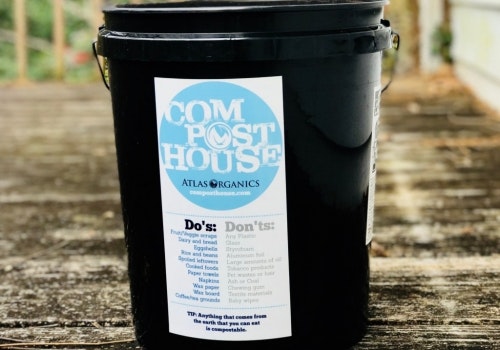 Growing A Food Waste Recycling Company
Atlas Organics cofounders and South Carolinians Gary Nihart and Joseph McMillin both became involved with food waste recycling while at college. Nilhart attended Clemson University, where he developed the food waste composting program for Clemson Facilities, which had just gotten the second research permit for food waste recycling granted in South Carolina. The multidisciplinary program, which started with an in-vessel system, bobcat and a tractor, involved students from marketing, civil science, construction, and business and won Outstanding Organics program in 2013 from the Carolina Recycling Association.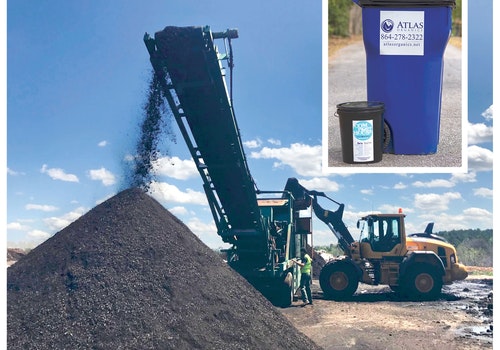 Bloomberg Business Profile
Atlas Organics, Inc. provides recycling services. The Company specializes in collection and recycling food and organic waste in soil amendment for agriculture and landscaping purpose. Atlas Organics serves customers in the United States.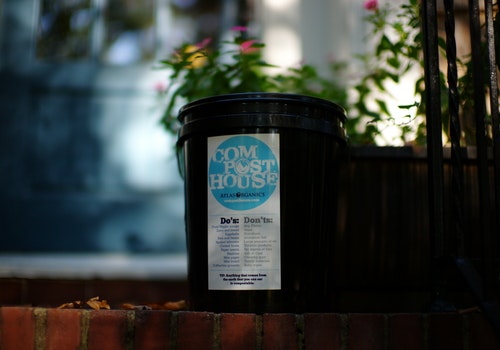 Business offers food waste pickup for composting
A local company offers families an easy way to enrich the earth and reduce their impact on landfills. Compost House offers home pickup of food waste that is then turned into rich compost. The service is the residential arm of Atlas Organics, which provides food waste composting services to a wide range of commercial operations, including restaurants, schools, Greenville Health System, Spartanburg Regional Health System, Michelin, Milliken and more.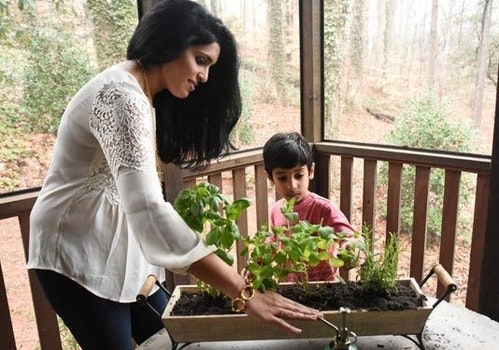 Local Love: Compost House
I have been spending more time in Spartanburg lately and had the chance to meet Leslie Rodgers, the Education Director and Compost House Coordinator. We spent well over an hour sitting at The Crepe Factory downtown talking (mostly) trash. And it was awesome.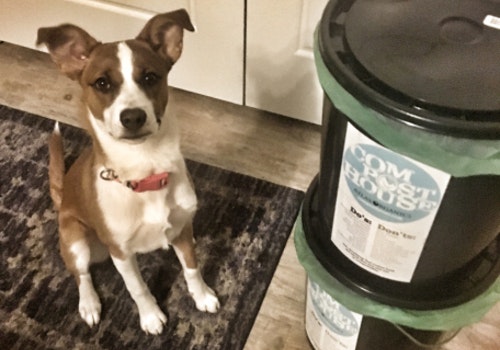 Let's Talk Trash with Compost House
At first, I was hesitant to begin composting. I'm not one to zero in on what is going in my trash bin. Nor do I go a day over the "sell by" date, so I'm embarrassed to say that I probably throw away a good amount of food that could still be safe to eat. I knew I would immediately feel guilty by composting, but I was ready for the challenge.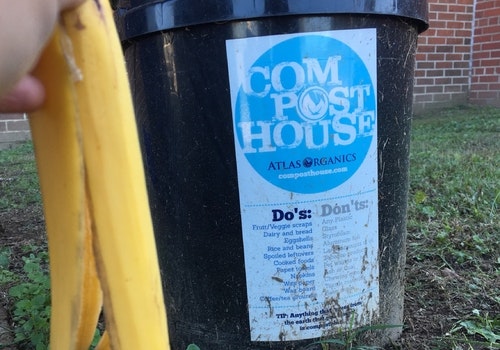 How Chattanooga, Tenn.'s Composting Program is Evolving
What began as a plan of a few local business people and one small nonprofit to offer commercial composting in Chattanooga, Tenn., has taken some turns. The effort has evolved into a residential program and food waste recycling company Atlas Organics has stepped in to help these community players take the next steps.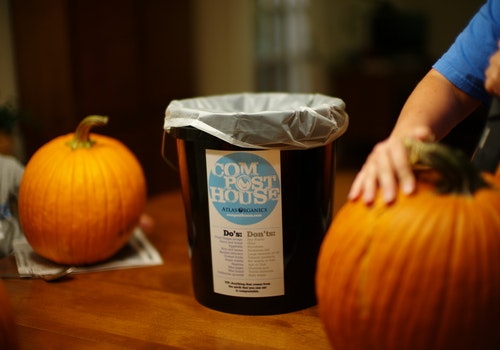 Compost House Comes to Greenville
Food waste is this country's #1 waste issue. Can you believe it? According to the U.S. Department of Agriculture, 40% of all food grown ends up in the trash. Local company, Atlas Organics, has decided to take this issue head on with its food waste collection and composting services. Atlas Organics is an industrial sized composting company servicing customers ranging from schools, grocery stores, restaurants to industrial clients and most recently individual homes with its residential program, Compost House.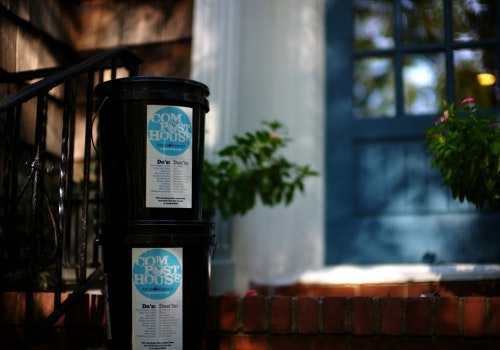 New Compost House Will Do Your Composting for You
John Sweet, the founder and former owner of Niedlov's Breadworks in downtown Chattanooga, believes in composting. For about a decade, at no charge, he picked up kitchen scraps and other organic waste from such places as Girls Preparatory School and BlueCross BlueShield of Tennessee's office downtown.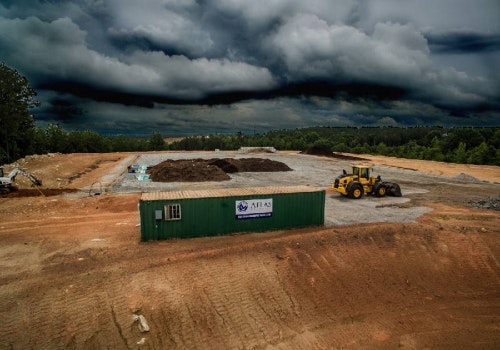 Residential Composting Program Coming To Chattanooga
Food waste is the highest percentage of waste sent to landfills according to the U.S. Environmental Protection Agency. Atlas Organics, a food waste collection and composting company, is providing an answer to this waste issue.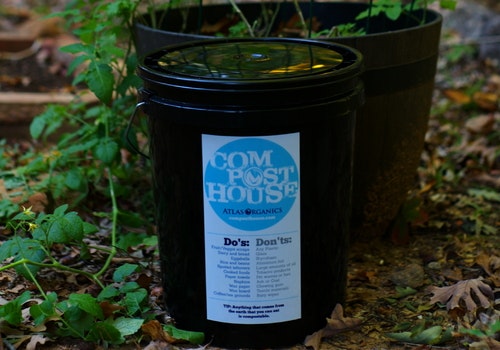 Greenville County, Atlas Organics Open Large Scale Composting Facility
After over a year of talks, Greenville County and a local food waste collector have worked out an agreement to open a local commercial composting facility that will localize efforts to temper a growing global issue.